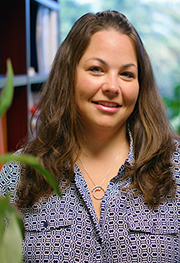 Although she recently joined the WINFertility team, Viki says she has made many new friends and settled into the WINFertility family.
Viki has been involved with women's health for 11 years, including several years as a staff nurse and surgical nurse at University Reproductive Associates in Hasbrouck Heights, NJ. She is a registered nurse with an associate's degree from Bergen Community College.
As an IVF RN, Viki is very familiar with the roller-coaster emotions of fertility treatment. She also experienced infertility herself, which helps her empathize even more with patients.
"Infertility is something very close to my heart," Viki says. "My husband and I struggled with infertility for three years before I finally became pregnant with my daughter. It was a long and difficult journey, but it has given me the tools to be able to relate to the patients and recognize when they are in need of emotional support."
Viki loves the fact that WINFertility provides a variety of financial services for people undergoing fertility treatment. "It can be such an expense on people, so having other options is wonderful," she says. "I am also impressed by the collective efforts of each and every department at WIN. The company has truly proven to be patient centered every day."
Her advice to patients is to "take the treatment plan one day at a time. Try not to look too far down the road because it can become too overwhelming." When she's not at work, Viki likes spending time with her two daughters, her husband and their two dogs. They enjoy movies, bike riding, and playing at the park.